Summery and delicious video task for all levels.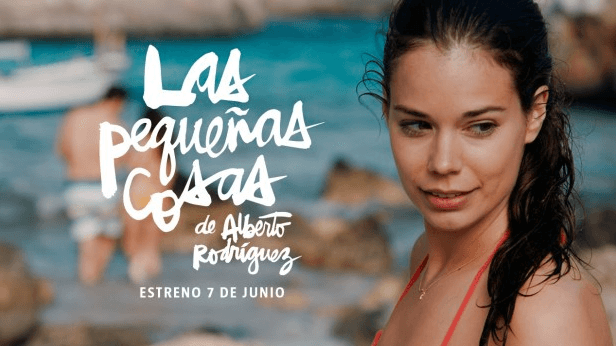 This task is based on the short film filmed by Alberto Rodríguez for the beer brand Estrella Damm this year.
The brand is famous for their Summer commercials.
They're full of food, beautiful places and a lot of fun, they're a pleasure to watch!
Intermediate and advanced students
If you have an advanced level or an intermediate level all of the exercises are suitable for you.
I recommend you select Spanish subtitles on the options if you're not an advanced student.
The questions suited for beginners are also suited for you, just answer as accurately as possible and try to use complex vocab to keep the challenge up.
Beginners
Most questions have the tag #beginner, actually many in the first section and all in the second section.
This means free pass if you're starting.
I recommend selecting the Spanish subtitles to help you out and pausing to read them when you need to.
The link for the video is the following:
__
If that link doesn't work in your country try with any other, like this one with subtitles in Portuguese, as long as they speak in Spanish it'll work :)
---
Read the questions.
Watch the video once and start gathering information, you may take notes for example.
Watch it at least once more, and as many times as necessary to complete or extend your answers.
Content
Why do they have to stop filming the movie?

What does the actor do with the script Laia gives him? #beginner

What do they do the second day? Mention two activities. #beginner

Describe the personality of both characters in Spanish. #beginner

What does Janvier say about Laia's script? (min 7:57)

The third day Laia cannot pick up Janvier in the hotel as always. Why? #beginner

Is she mad at him after what he said? #beginner

What did Laia bring him every morning? #beginner

Laia's friend tells Janvier what she said about him. Listen to it again (minutes 10:13 and 10:25) and write it down in Spanish.

What problem did Janvier have with the movie? Did he fix it?
All about food
When they go to the restaurant the first day Janvier orders merluza. What is it? #beginner

In that same lunch, Laia orders many things. Two of them are croquetas and jamón serrano. Google them now if you didn't know what they are! #beginner

The second day they have a big variety of food to share. Translate the following: #beginner

Melón
Mejillones
Pescado
Aceitunas / olivas

What ingredients do you see and hear when they are cooking in the minute 6:30? #beginner
Expressions
In the scene in the restaurant the first day when they discuss what to order Laia uses this expression: "Hacemos un pica pica". What does she mean?

In the same scene he says "Usted pídase lo que quiera". Answer the following questions:

What verb is it?
Why is reflexive here?
Janvier is using the formal form here. How do you know? (There are three clues in the sentence).

When they try to decide where to eat the first day they use the following sentences:

"Se come de maravilla"
"Se ha quedado un poco anticuado"

What is the meaning/function of "se" in each of them?

Janvier is not the only one who has advices. Laia suggests him that "debería dejarse llevar un poco".
What is exactly the meaning of "dejarse llevar"?

In the minute 11:13 Janvier says "anoche me pasé un poco". What did he mean?

Last but not least! Finish the sentence he needs to say in the movie:
"Lo mejor de la vida está en ______________________"
Hope you enjoyed this short film as much I did!
¡Feliz verano! / Happy Summer!