Your daily Spanish practice. Video task. All levels.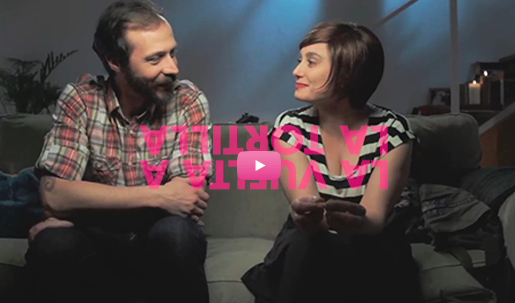 ¡Hola hola!
Today I wanted you to take 20-25min to practice your Spanish and get a little bit familiar with the pronunciation in Andalucía, in the South of Spain (Sevilla, Málaga, Marbella, Granada...).
This task is based on a short film by the Spanish director and actor Paco León and it includes all four language skills.
All of the exercises are suitable for intermediate and advanced students.
Some have the tag #beginner which means those are safe for you if you're starting to learn Spanish (students of a higher level can also do them using more complex vocab).
¡Vamos!
.
Read the questions (you can skip those of a very different level than yours)
Watch the video once and start gathering information
Watch it at least once more, and as many times as necessary to complete or extend your answers.
Content and vocab
1- Amonst the following, what words do the two friends use to refer to each other? #intermediate #advance
Amiga / Tía / Cariño / Guapa / Nena / Mona
2- What is she buying at the supermarket? #beginner
3- Her friend does something without her consent. What is it? #beginner
4- What meal are they preparing? #beginner
5- What does it say the first text he sends?
6- Answer in Spanish. What's her worry about the date?
7- Describe the the kitchen in the minute 5:40. #beginner
8- Describe the outfits in the scene starting in 7:05min. #beginner
9- Why does she have to leave the date early? #beginner Can you spot the exact words she uses?
10- Answer these questions at loud in Spanish, or use them to talk with someone:
¿Alguna vez has participado en un evento benéfico?
¿Cuál crees que es la mejor forma de ayudar a alguien que tiene una enfermedad?
¿Qué pensarías si una persona que no conoces te dice que quiere una cita contigo? ¿Estarías asustado o crees que es romántico?
Expressions and quotes
1- In the first conversation between the woman, the friend asks her a lot of questions and warns her that "normal somos todos, pero de repente te pega un vuelquito a la cabeza y te pones a asesinar". What is she saying?
2- The friend then changes her mind and says "A mí me da que ese tío es un buen tío". What do you think is the meaning of the expression that is highlighted?
3- Find out what is the meaning of these expresions used in the film:
"No he cruzado más de tres palabras con él"
"Me suelta que está obsesionado conmigo"
"Lo fuerte es que me lo ha dicho"
"Con lo que tengo yo encima" (tener encima)
4- In the minute 4:25 the main caracter refers to her wig as what animal? #beginner
Finish the sentence with the right word: "No te metas con mi ________"
5- What's the fist thing the friends say when they see him?
6- Finish the sentence from the last scene.
"A mí siempre me han gustado rubias con el pelo largo, pero desde que te conocí me gustan castañas de media melena, y anoche me di cuenta de que ________________________________________"
Pronunciation
1- How do they pronounce the sound of the "c" and the "z" in "diciendo", "cabeza", "veces", "días" or "conozca"? #beginner
2- How do they pronounce the last letter in these words?
creer / verás / pasar / arrepentir / ser / es / pues /haces /dices, etc Listen to the minutes 3:30-3:41 to hear some of them.
Finally, if like me the video made you a little bit hungry, know you can follow the recipe for the tortilla they're making with this recipe tortilla post in Spanish and in English
Hasta luego!